San Francisco Chronicle
Flamenco
TAPS HER SOUL
chronfeedback@sfchronicle.com
Justino Aguila, Chronicle Staff Writer

Carolina Lugo remembers everything before the moment that changed her life at 17. It was a rainy evening on a Los Angeles freeway as her brother drove her to a Hollywood dance studio for flamenco rehearsal. In a flash, a commercial bus slammed into their light blue Chevy Malibu. From there, Lugo can recall what happened only from hospital and police reports: She suffered the brunt of the impact and had to be extricated from the car. "I have to go dance," she mumbled as she was pulled from the wreckage. "I have to go dance." By midnight, she was in a coma. Her brother, Miguel Acu–a Jr., suffered minor cuts and was able to walk away from the accident. But Lugo, who was the lead dancer for the professional Los Angeles flamenco group, Lola Montes and her Spanish Dancers, had a 50-50 chance of survival, doctors told her family. Her parents and siblings feared the worst for Lugo. She was facing death and might not live to see daylight, much less dance, her No. 1 love. But two weeks later, she opened her eyes.
Lugo still had a long road to recovery: the right side of her body was crushed, part of her face had to be reconstructed, her teeth were replaced with implants, and her right arm was so severely damaged that doctors scheduled an amputation. "I wasn't going to let them take my arm," said Lugo, who was hospitalized for two months. "My mother insisted that I practice the castanets." Lugo worked to regain her strength and overcome her physical challenges. Her now-deceased parents, Miguel Acu–a Sr. and Dora Lugo, were by her side. It was supposed to be a year of recovery. "I don't take anything for granted," said Lugo, who has scars on her right arm and legs from the accident. "It's important for people to use the talent they have. I'm not a religious fanatic, but I believe in God. He put me here for a reason. He taught me not to waste what I was meant to do."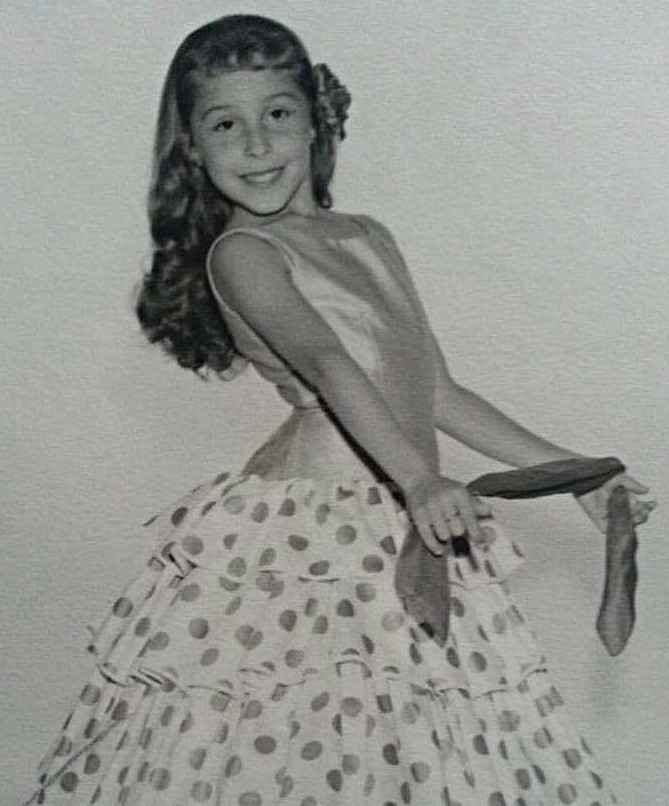 During a break, Lugo stepped out of the studio, but kept track of everyone via glass partitions, including her daughter, Carolina Acu–a, 20. At the concert, Acu–a will perform "Farucca," a dance that originated in Spain and is typically performed by a man courting a woman.
​
Minutes later in rehearsal, Marcos Salcedo gave a commanding performance to "Sole‡," a song exploring pain, suffering and loss. In midconversation, Lugo's eyes began to well up. "I'm sorry," she said wiping the tears away. "This song is so dear to my heart. It reminds me of my parents."
​
Lugo was born in Loma Linda in San Bernardino County. One of her first flamenco teachers was Edwardo Cansino,actress Rita Hayworth's father. Cansino gave Lugo free classes because she couldn't afford them. Other teachers would later also give her scholarships, which is why Lugo helps young people who want to dance.
​
Lugo sees her life as a culmination of triumphs despite having gone through some rough times. Flamenco taps into her emotions.
​
"By nature she's passionate," said Rich Tonkin, her husband. "Flamenco is passionate. It's almost like a possession of the soul. When you see Carolina dance, it's really like a window to her soul and who she really is."
​
While raising her three children, Luco performed less often, still dancing professionally, but mostly as a soloist. In 1985, she became a single parent when her eight-year marriage ended in divorce. Flamenco took a hiatus. Three years later, Lugo met Tonkin, then a vocational rehabilitation counselor, and they married in 1989. Tonkin encouraged Lugo to continue pursuing flamenco – he was willing to help her re-establish her roots in the dance she loved.
​
In the early 1990s, Tonkin and Lugo, who live in Pleasant Hill, had gone to see Rosa Montoya's "Bailes Flamencos" in San Francisco. During the show, Lugo turned to Tonkin and told him that by the next year, she was going to be on that stage.
​
"The night I saw Rosa Montoya's company, I sat there crying," Lugo said. "I knew I had to dance again. My soul was lost without dancing. My husband looked at me and said, ÔI believe in you.' I was determined." Eager to return to flamenco, Lugo started attending dance classes taught by Montoya two weeks later. Lugo was was invited to join the company within six months. Lugo danced with Montoya for five years, attending rehearsal nearly every day after work and on weekends.
​
Lugo worked for Montoya even after she started her own company, the only flamenco dance company in Contra Costa County.
​
"I adored her," Lugo said of Montoya. "I have nothing but respect for her. I was like a sponge, absorbing everything."
​
Eventually, Lugo needed to spend more time with her company and left Montoya's troupe. Since the mid-'90s, Lugo has spent much of her time working with the mission to preserve flamenco and give audiences a taste of Spain. By day, she works as an insurance consultant; Tonkin is a middle school teacher.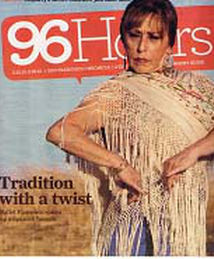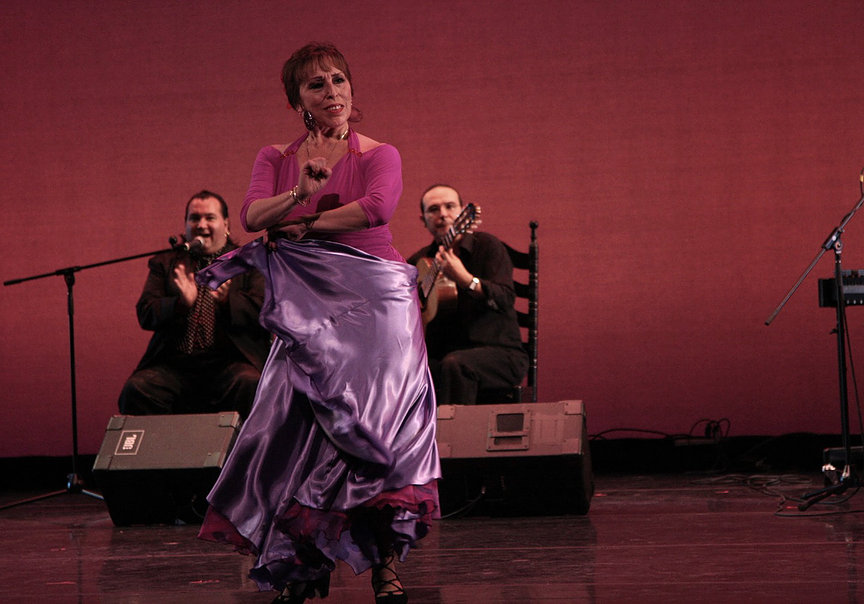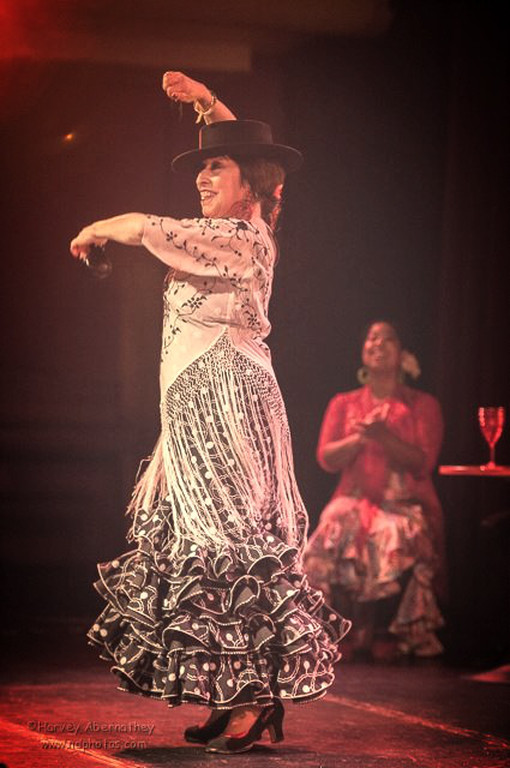 Today, Lugo, who is in her mid-40s, still has emotional scars from the accident but doesn't dwell on them. Instead, her focus lies on flamenco and keeping the dance tradition alive. Lugo will share her life's work with audiences tonight and tomorrow at the Dean Lesher Regional Center for Arts in Walnut Creek. She is the principal dancer in "Olas de Ritmo," or "Waves of Rhythm," which also showcases a dozen artists from her nonprofit Brisas De Espa–a Flamenco Dance Company.
​
Gypsies, or Roma,from Andalusia in southern Spain are believed to have started flamenco. Influences came from Middle Eastern, North African and Sephardic Jewish cultures. The first reported flamenco performance was recorded in the 1770s.
​
During rehearsal last week at the Dance Connection Performing Arts Center in Concord, black ruffled dresses flipped and slithered around the dancers' bodies as they stepped forward, then backward and spun with tightly controlled movements. The dancers' arms moved continuously to make a sequence of patterns in the air, while the music pulsated during "Bolero," the show's closing number. To honor the final number, Lugo set out to perform it as close as possible to the original by gradually introducing the instruments during the 13-minute- long piece. The climactic end wraps with the flamenco guitar, violin, oboe and percussion coming together as one. It is a sound that becomes louder as it moves forward. "Bolero" will be performed by the company. Amid the sounds of the instruments, members of the company aid the dancer's movements by clapping in specific beats. The women wear long black dresses with fishtail trains. The men wear simpler attire: black pants and short vestlike coats.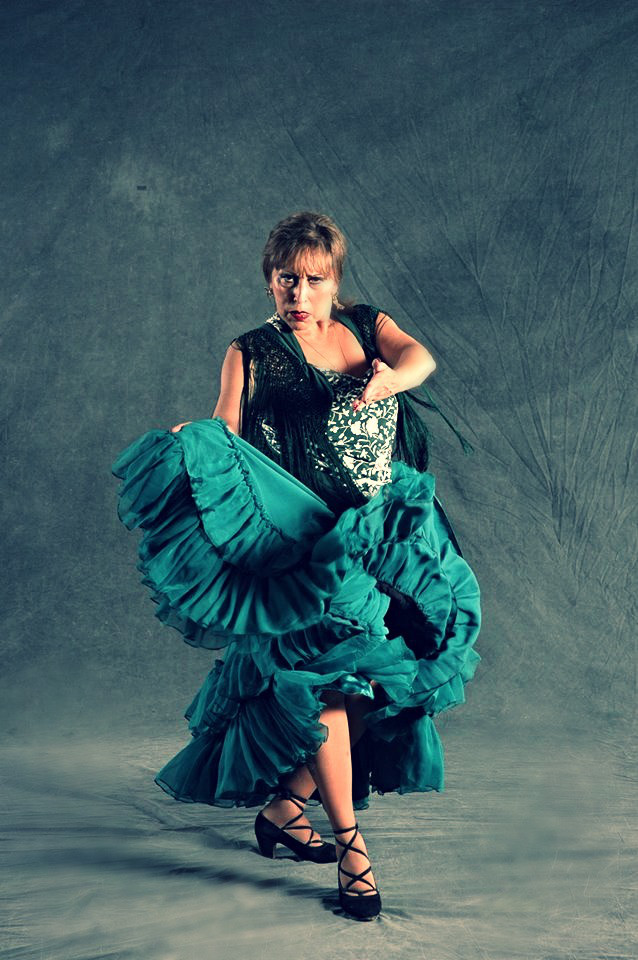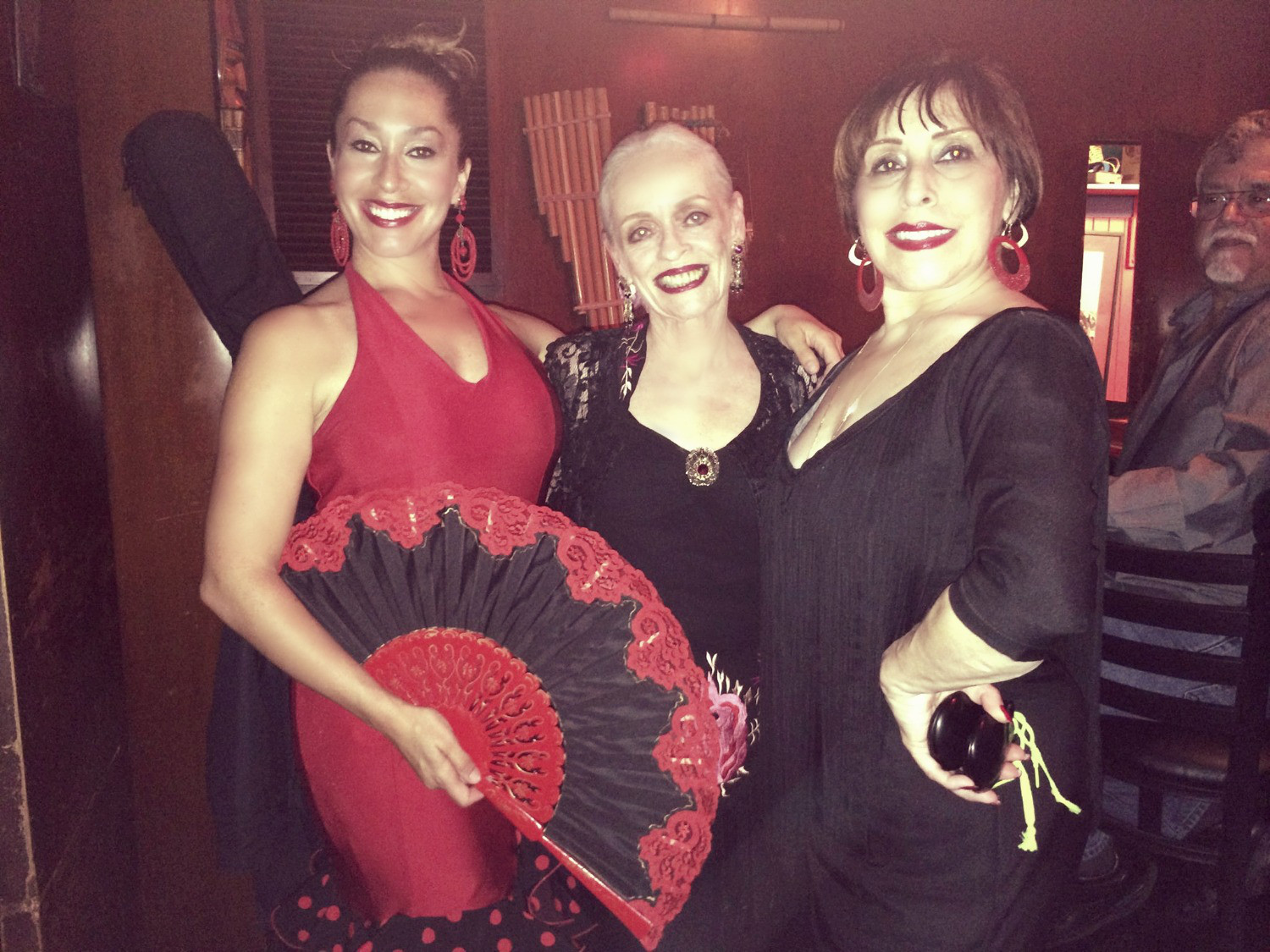 Each year Lugo and her company perform in about 30 concerts and shows. In January, they performed with singer Michael Bolton and teamed up with the Los Angeles Philharmonic.
​
Lugo also mentors students, provides scholarships and plans each season with Tonkin, who is also her manager. Tonkin helps Lugo with grant writing, fund-raising, public relations, videotaping and cooks pasta for the performers.
​
At the concert, among the dancers performing are Roberto Zamora, Jorge Licega, Sergio Aguirreand Marco Salcedo, a retired bullfighter.
​
"Bullfighting and flamenco are linked," said Salcedo, who was drenched in sweat after a two-hour rehearsal. "It all comes from the same place. It's very connected. The dance, the music and everything else comes together."
​
Salcedo's dance mirrors the courage of a matador and reflects grace, fire and passion for truth. Audiences will be able to see some of the attire he wore as a bullfighter.
​
As show time approaches, Lugo and her company work more than 80 hours a week in the Concord studio. It's not unusual for them to rehearse past midnight.
​
"I want to be able to leave a legacy behind," Lugo said. "This company is part of that. My life's work is here. I've worked very hard for all this."
​
Onstage
Carolina Lugo's Brisas de Espana Flamenco Dance Company performs "Waves of Rhythm" at 8 p.m. today and tomorrow at the Dean Lesher Regional Center for the Arts, 1601 Civic Drive, Walnut Creek.
$34 adults, $26 children ages 12 and younger.
For tickets, call (925) 943-7469.
​