Contra Costa Times
Arts community honors its own
By Robert Taylor
​
CAROLINA LUGO, founder and artistic director of the Brisas de Espana Flamenco Dance Company, is one of six men and women to be honored today by Contra Costa County's Arts & Culture Commission. But she might be speaking for all of them when she says, "You can't be in the arts world without blood, sweat and tears.
​
"You have to believe in yourself and the people you're working with if you're going to survive," she says. "There are times when you're going to be discouraged, but you always have to focus on the larger picture."
The others who will receive arts recognition awards are Mark Ballock, organizer and president of the San Ramon Arts Foundation; Edward Belasco, director of the Belasco Theatre Company for young people; Barbara Grant, an actress and development director for the Willows Theatre Company; Jack Tucker, who covered theater and art for the Times for decades; and John Wehrle, whose outdoor murals reflect community history.
​
Each of them, in interviews, suggests that their achievements can inspire others.The San Ramon Arts Foundation, for instance, may not be well-known outside that community, but Ballock says its system of fundraising and arts grants could be a model for others. "It works for San Ramon," he says, "and it would work for any city."
​
Grant says fundraising is vital to theater companies that may be challenged to keep audiences stimulated and entertained. "Arts organizations stagnate if they don't grow artistically," she says.
​
Wehrle, whose murals brighten West Contra Costa County, hopes other artists and communities will pick up on his idea of reflecting neighborhood history on walls and freeway structures. "I like the idea of more public art, more public theater — more integrated into everyday life," he says.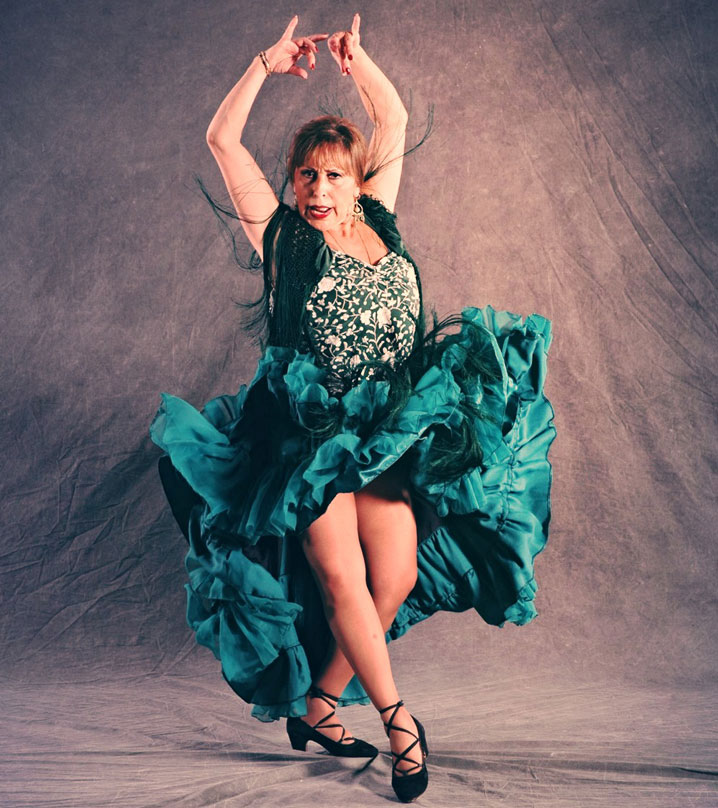 Following are profiles of this year's award-winners.
Mark Ballock, San Ramon – Mark Ballock is organizer and president of the San Ramon Arts Foundation, which promotes arts and culture in San Ramon.
In the past six years, the foundation has raised tens of thousands of dollars for performing and visual arts. The San Ramon Community Theater group was one of the foundation's first projects, and it now performs in the Front Row Theater at Dougherty Station Community Center. Other projects include concerts, murals and banners and school arts programs. The Arts Walk & Festival at Windemere is the major annual fundraising event.
​
Reaction: "The foundation is extremely happy. We've worked so hard to get our name out there and to be recognized as an arts contributor to the city."
The project's value: "All the money we raise is turned back to support the arts through a grant process — $22,300 in grants last year. Art traverses everybody's lives. For the youngest, it's a source of communication, even if they can't articulate their feelings. As you get older — well, when I look at paintings in a gallery now, it takes you away from the troubles of the world, if just for a few minutes."
​
Challenges: "When we started we had zero dollars, so we had to negotiate everything. We got seed money from the city to build the foundation of the foundation. Now we have a pretty good system for building the arts in San Ramon, and it could work for any city. The hard part is getting enough people to volunteer."
John Wehrle, Richmond – The outdoor murals created by John Wehrle in Richmond and other cities often blend past and present, giving historical figures a place in contemporary street scenes. His five works in West Contra Costa County include one on Macdonald Avenue and 19th Street in Richmond, depicting the history of railroading.
​
Reaction: "A lot of times these awards go to people who run organizations. It's nice to be honored as an individual. I think Richmond is a sort of stealth artists' community. There have always been a lot of artists here, but they're kind of tucked away."
His projects' value: "A lot of artwork happens within the confines of institutions. I like the idea of more public art, integrated into everyday life. I like public art that can give the audience — who live with the work long after the artist is gone — a different mirror of the world they live in. I like to include local figures, or the history of the area that may not be visible on the surface. And it does help create a sense of place."
​
Challenges: "The historical research is a challenge, but it's fun. And there are the normal artistic considerations of composition, placement — and figuring out what the wall wants you to say. You end up putting in more information than a casual driver could see, because you also want something people can walk up to and examine more closely."
Edward Belasco, Walnut Creek -The director of the Belasco Theatre Company, Edward Belasco has produced more than 30 musicals for the youth theater group since 1981. He started the company to teach his daughters, and then other children, the power of their own potential. Over the years, the company has presented everything from the expected "Annie" and "Oliver!" to "A Chorus Line," with "The Pajama Game" opening Jan. 19.
​
Reaction: "I started this company because I wanted my kids to have self-confidence so they could be anything they wanted to be in life. Slowly it just kind of took off, and we started getting better and better."
​
The project's value: "This has done wonders for these young people — I do 18 performances of every show, so when they get to the last shows, they're almost like pros. But beyond that, it builds their character, gets them to express themselves, speak to people."
​
Challenges: "The biggest problem is getting audiences. It can be a hard sell, kids doing 'Guys and Dolls' or 'Fiddler on the Roof.' A lot of adults come and say, 'We didn't know we were going to see kids — we want our money back.' I tell them I'll give them triple their money back if they don't like it. They don't believe it until they see it. The energy that these kids produce is something great. They're alive, they're young and they're full of power."
Barbara Grant, Alamo – Actress Barbara Grant joined the Willows Theatre in Concord in 1987 as a volunteer and member of the board of directors. In 1998, she took another behind-the-scenes job as development director, in charge of raising funds large and small. Since then, she has raised $2.25 million for the company, which performs primarily in a theater at the Willows shopping center.
​
Reaction: "Both the artistic director and managing director of the Willows Theatre have won this award in recent years — and it's such a validation of the way the institution is run, both artistically and financially."
​
Fundraising's value: "When the city relinquished running the theater in 1994, we had to rebuild our entire donor base, and we really did have to start developing grass-roots support. The quality of the product is what brought people on board. The individual donors are terrific — I've gotten to know them personally, and I even see them in the lobby and say thank you. One of our most significant achievements is receiving large, multi-year grants from respected foundations. It helps move you from the community theater level to the regional theater level."
​
Challenges: "People have just so much expendable money, and it's very competitive. The arts have always competed with social services, the real hands-on needs that communities have. But I think because music and arts have been pulled out of schools, communities are back on the bandwagon — making sure the arts are there to contribute to the quality of life."
Carolina Lugo, Pleasant Hill – Brisas de Espana Flamenco Dance Company, founded by artistic director Carolina Lugo in 1995, performs some 30 concerts a year. She has choreographed 25 new works for the company, including signature pieces such as "La Vida Breve" and "The Three Cornered Hat."
​
Reaction: "The recognition is very important for myself and the artists and the company. We have worked very hard to introduce Spanish dance and flamenco to Contra Costa County, and to preserve it, to educate people in the community, especially the children."
​
The project's value: "Spanish dance is the mother of all dances from Spain — flamenco, regional dances, the fusion of classical ballet. Here in America, Spanish dance is in danger of being lost forever. What I've been trying to do for the last 10 years is to preserve this beautiful art form, and introduce it to a new generation of audiences."
Challenges: "Contra Costa County has a large Hispanic community, but interestingly enough, it's not the community that has embraced Spanish dance — it's the ballet world, the symphony, the opera world. It's in the mainstream now, but when I started my company that wasn't the case, and it's been a struggle to keep it out there. The major challenge is the financial aspect of it."
Jack Tucker, Richmond – Jack Tucker, who wrote about theater and art for the Times for more than 25 years, is used to seeing his name in print. But now it's in the slick pages of a Guinness book of world records — listed among "golden oldies" as possibly the world's oldest newspaper columnist. At the age of 92, Tucker's vision has been affected by macular degeneration, but he's still going to the theater, painting, and plans to begin writing again soon.
​
Reaction: "Ordinarily, theater critics don't get awards, but maybe if you do something that advances the appreciation of the art, that puts a different color on it. I first got into the theater as an actor, so I was fortunate in being able to see it from both sides. Somebody once said, 'You write like you're sitting in the audience some times, and like you're onstage other times.' That's true."
​
The value of community theater: "I just think theater opens a window, one that's shut for a lot of people. There's something beyond TV and even our newspaper — the expression of an idea or an emotion in three dimensions."
​
Challenges for theaters: "I think they know that their biggest challenge right now is getting young people interested. I don't know what the answer is. They've grown up on movies with quick cuts, and MTV. It's all so fast, and they're so clued-in. They see a play, and it's just too slow for them."
​
Writing for the theater: "The best way to learn to write is to read other writers. Go to the theater, and see if you can't come back and sit down and write something about your experience. Just talk to yourself; translate your experience onto a page. Writing is talking on paper."
Robert Taylor covers fine arts for the Times. Reach him at 925-977-8428 or rtaylor@cctimes.com
AWARDS CEREMONY
• WHAT: Arts Recognition Awards presentation by the Arts & Culture Commission of Contra Costa County
• WHERE: El Campanil Theatre, 602 W. Second St., Antioch
• WHEN: 2:30 p.m. today
• HOW MUCH: $10 donation
• CONTACT: 925-646-2278